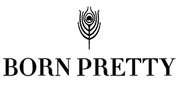 Store RSS
BornPrettyStore
We've developed for more than 4 years on Nail Art Decorations and Polish,thousands of items online for your choice. others as Makeup Kit(lipsticks, Eye Shadow,Eye Lash), Jewelry(bracelets, necklace, earrings, rings,etc), Hair decorations, Cellphone Case Cover for iPhone Samsung included.
Free shipping worldwide is available on items online.
Over 30,000 people on Facebook keep attention on BPS, and more than 1,000 people everyday watch our tutorial video on YouTube. We offer quality items and service for every client.