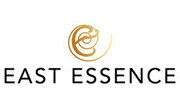 EastEssence: Kilam Inc.
EastEssence.com was founded in 2007 in the Silicon Valley of California, USA with a goal to provide quality clothing at unbeatable prices. Owing its roots to the birthplace of computing technology, EastEssence.com is a pioneer in leveraging technology to provide the best value for money experience online.
We are the largest online retailers of Islamic and traditional Indian clothing. We rank amongst the top 3 Islamic clothing companies and sell products like Abayas, Hijabs, Jilbabs, Kurtis, Skirts, Jackets, Shawls etc. This is a very fast upcoming market with a population of 18 million potential clients within US and 3 Billion all over the world. Besides USA we are shipping to Europe, Middle East and Australia. We also ship to some countries in Africa and South America.
Buy 2 Get 1 Free Latest Tunic... more ››

Ends:

Details: Buy 2 Get 1 Free Latest Tunic... more ››
Unreliable Coupons
Total: 38