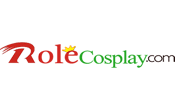 Hangzhou Luotuo Electronic Commerce - Role Cosplay
RoleCosplay Is Supported By 3 Wig Factories And 2 Costumes Factories With Strong Manufacturing And Customizing Capacity, We Are Able To Acquire A Large Number Of Orders And Deliver The Products Directly To Customers All Over The World In A Short Period Of Time.
RoleCosplay Provides A Wide Range Of Cosplay Costumes Categorized In Anime Costumes, Movie Costumes, Game Costumes, Etc. Some Of The Most Popular Costumes Are Love Live Costumes, Attack On Titan Costumes, Tokyo Ghoul Costumes, Yuri On Ice Costumes, Etc.
Unreliable Coupons
Total: 48