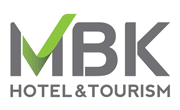 MBK Hotels
This hospitality and tourism group is renowned for providing outstanding comfort and excellent customer service in Thailand. Affiliates are invited to join this program and promote the following hotel brands managed by this company with over 30 years of experience in this industry.
Layana Resort & Spa: this property is located in the island of Koh Lanta Yai (Thailand) and has mutiple travel rewards such as 2016 Tripadvisor Travelers' choice. The resort features 57 luxurious guestrooms and suites offering your users the perfect combination of unique Thai culture and modern luxury.
Pathumwan Princess Hotel: Conveniently located at the epicenter of Bangkok's famed shopping, entertainment and arts district, the Pathumwan Princess Hotel is a multi-award winning property towering above the iconic MBK Center.
http://scripts.affilired.com/?adnid=4364&t=home-page&url=mbkhotels.com